Is something in your home feeling off?
Do you find yourself scratching your head looking at Instagram photos and then back at your room thinking, "Why doesn't my room look like that?"
It might be because you've made one of the seven most common interior design mistakes.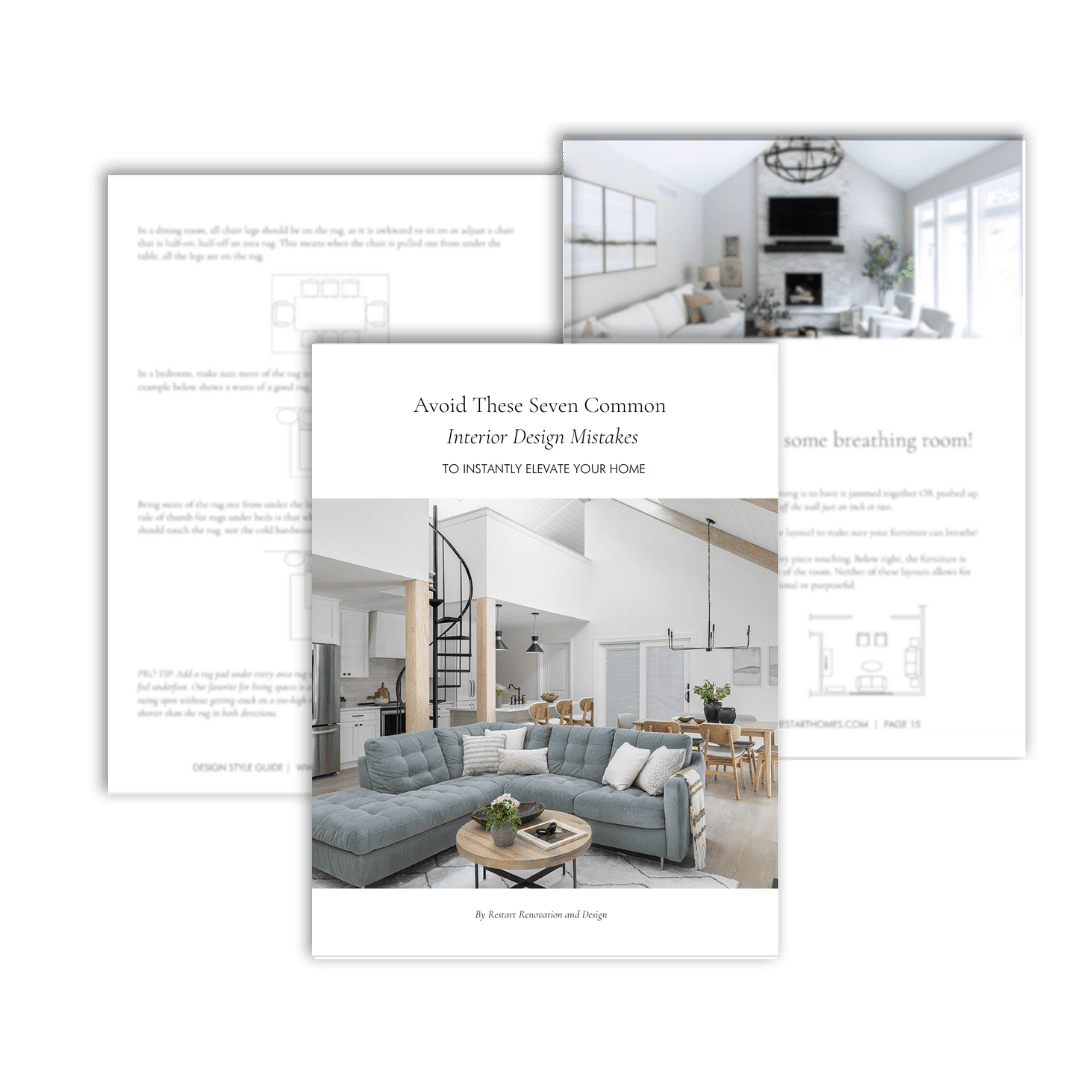 With our guide, you'll feel like you have an interior designer in your ear guiding you to make the right decisions so you can enjoy a beautiful and cohesive space.
Learn the 7 most common mistakes we've seen after working in clients' homes for 8 years.
We'll share our tried-and-true solutions for fixing those mistakes and our simple pro tips to instantly elevate your home.
Download our complimentary Design Style Guide below.
By submitting you agree to receive e mails from Restart. We value your privacy. We will never share or sell your information.